Japan reiterates its support to the Convention on Cluster Munitions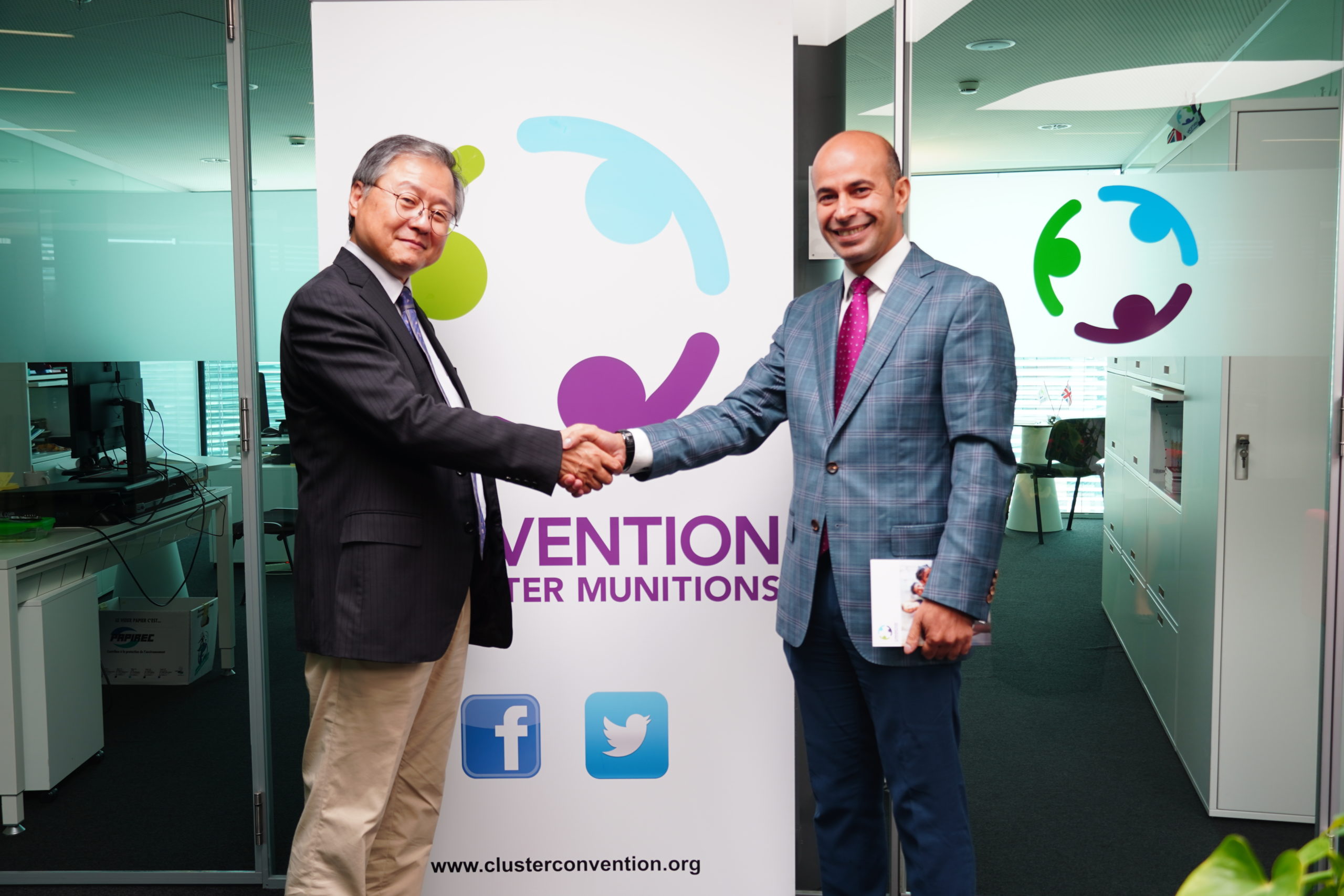 Minister Shigeru Umetsu, Deputy Permanent Representative of Japan to the Conference on Disarmament in Geneva, paid a courtesy call on the Implementation Support Unit (ISU) on 9 August 2022. The Minister was accompanied by Lt. Col. Naofumi Hirata, the Military Advisor, and Ms. Marie Demaurex.
Minister Umetsu highlighted the significant role that international cooperation and assistance plays in different United Nations fora and how it supports the implementation of international instruments.
The ISU's Implementation Support Specialist, Emad Al-Juhaishi, applauded the continued support of Japan to the work of the ISU and expressed his appreciation for the visit. He also provided a general overview on the Lausanne Action Plan, which was adopted by States Parties in September 2021. The Japanese delegation was also provided with copies of the Lausanne Action Plan booklet and A Guide to Cluster Munitions.