The CCM celebrates 10th anniversary of its Signature
o commemorate the signing of the treaty that took place in Oslo 10 years ago, the Permanent Mission of Norway to the United Nations Office and other international organizations in Geneva hosted an informal celebratory event on 3 December 2018.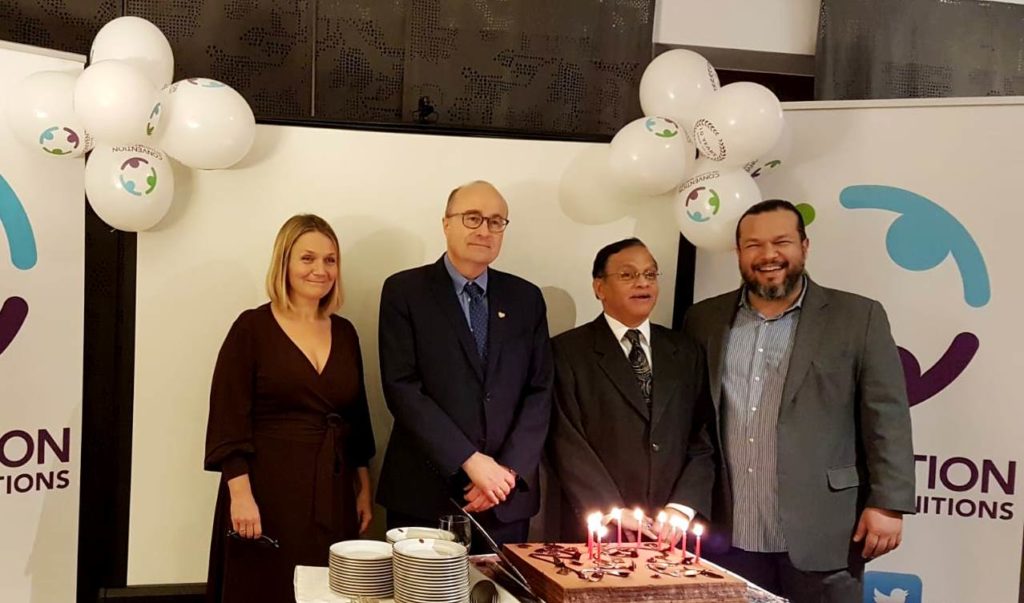 Ambassador Hans Brattskar, Permanent Representative of Norway, warmly welcomed Ambassador Aliyar Lebbe Abdul Azeez of the Democratic Socialist Republic of Sri Lanka, President of the Ninth Meeting of States Parties to the Convention on Cluster Munitions (9MSP), and all the other attendees to the reception at the Norwegian residence in Geneva. In his speech, Ambassador Brattskar highlighted the CCM as a "striking multilateral achievement" and called for the CCM community to "continue to invoke the evidence demonstrating the unacceptable humanitarian harm caused by cluster munitions". He expressed Norway's appreciation of the unique partnership between States, international organizations, research institutes, civil society actors and all other stakeholders in the enduring success of the CCM.