First CCM workshop in the Arab region
The President of the 11th Meeting of States Parties (11MSP), the Republic of Iraq, hosted an Arab Regional Workshop on "Peace Building and Development Through the Convention on Cluster Munitions" in Baghdad on 19 March 2023.
The workshop was opened by the Director General of the Iraq Directorate of Mine Action (DMA), Dr. Sabah Al-Hussaini. The Head of the Iraq Directorate of International Organizations, Dr. Abbas K.O. Abbas; the 11MSP President and Permanent Representative of the Republic of Iraq in Geneva, H.E. Mr. Abdul-Karim Hashim Mostafa; the 12MSP President-Designate and Permanent Representative of Mexico in Geneva, H.E. Ms. Francisca Méndez Escobar; and the First Secretary of the United Kingdom Embassy in Baghdad representing the 10MSP Presidency, Mr. Paul Shrubsole, also delivered opening statements.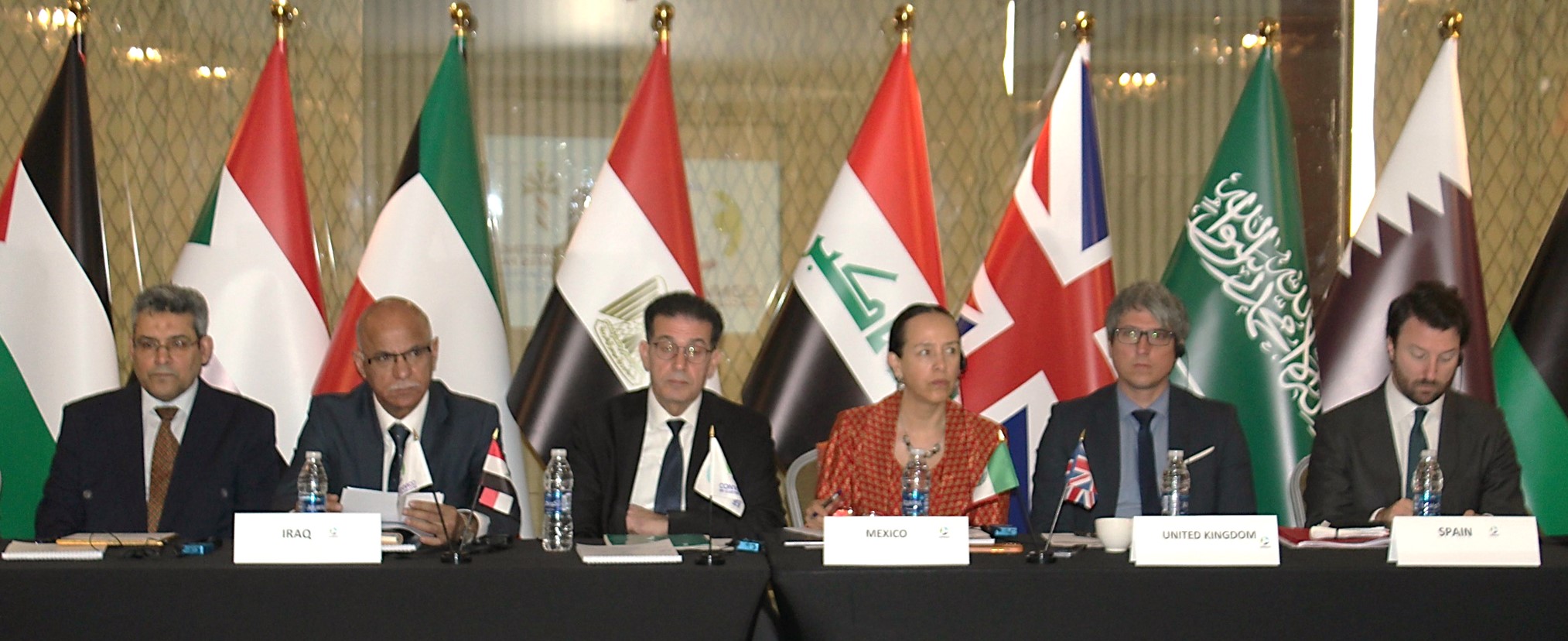 The event gathered 3 CCM States Parties (Iraq, Mauritania and Tunisia) and 4 States not Parties (Jordan, Libya, Syria and the United Arab Emirates) to exchange views and national implementation efforts, as well as identify steps that enhance peace building and development through the CCM in the region. The workshop was a follow up to the Arab Regional Roundtable Discussion on "Peace Building and Development Through Disarmament Conventions" that took place in New York in October 2022.
During the workshop, the Deputy Director of the Iraqi Alliance of Disability Organization (IADO, a member of the Cluster Munition Coalition), Mr. Kamil Al-Farwachi, and the Implementation Support Unit (ISU) Director, Ms. Sheila Mweemba, gave an overview of the Convention. Norwegian People's Aid (NPA) Mine Action and Disarmament Regional Director, Mr. Hans Risser, gave a presentation on cluster munition stockpile destruction and NPA Programme Manager in Iraq, Mr. Chris Tierney, provided information on innovation activities NPA was involved in to support a more effective implementation of the Convention on the ground. The Director of Operation of the Southern Regional DMA Centre, Mr. Haitham Al-Qanas, shared Iraq's experience in clearance and destruction of cluster munition remnants, explosive ordnance risk education (EORE) and victim assistance.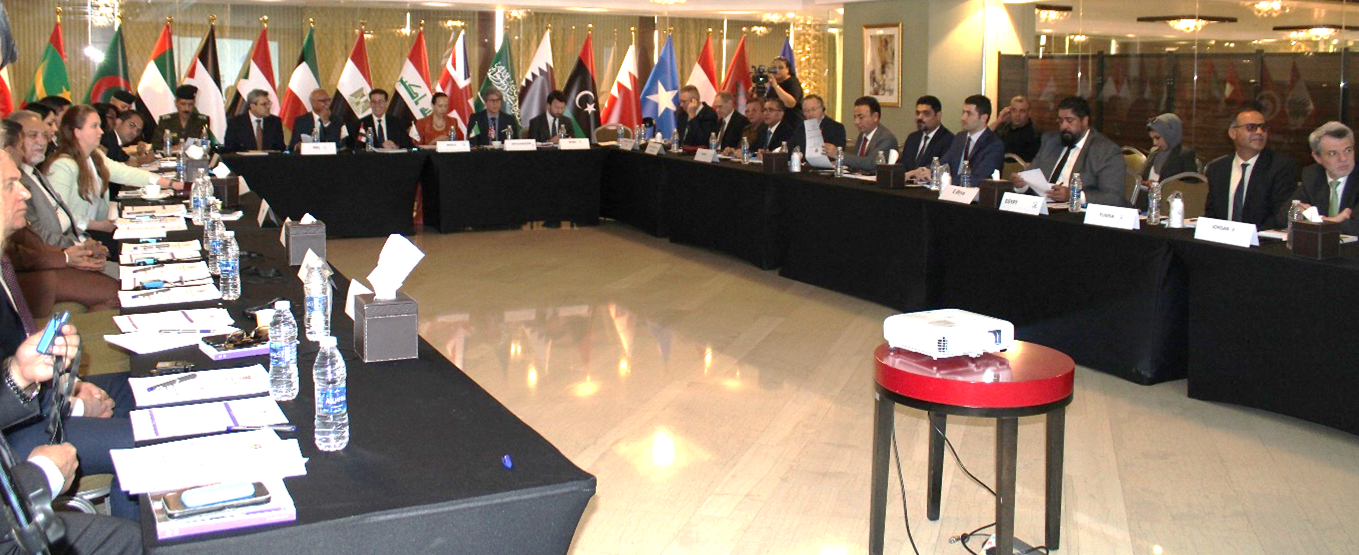 At the conclusion of the workshop, Mr. Juan Manglano, CCM Coordinator on Universalization and Counsellor at the Permanent Mission of Spain in Geneva, discussed the next steps to achieve universalization and CCM implementation in the Arab region. The event was concluded by the Deputy Director General of the DMA, Mr. Bakr Sahib Ahmed.
Other resource persons who attended the workshop were representatives of the United Nations Mine Action Service (UNMAS), the International Committee of the Red Cross (ICRC), and the Danish Demining Group (DDG). The workshop was co-organized by the government of Iraq and the ISU with the financial support of the Governments of the United Kingdom and Norway (through NPA).