CCM ISU is getting a new Director 
The President of the 11th Meeting of States Parties, Permanent Representative of Iraq to the United Nations in Geneva, Ambassador Abdul-Karim Hashim Mostafa, wishes to inform that the tenure of Ms Sheila N. Mweemba as CCM ISU Director will end on 30 April 2023.
Ms Mweemba has served as the first Director of the Implementation Support Unit Convention on Cluster Munitions (ISU-CCM) since May 2015. She successfully established and led the Unit which is now recognized as the institutional memory of the Convention. Ms Sheila played a key role not only during the negotiations to adopt the Convention but also in supporting the Convention's implementation. She has supported several presidencies and the CCM's Coordination Committee in the implementation of CCM provisions in accordance with their mandates; provided technical support to States Parties; facilitated communication amongst States Parties and other relevant actors; and, maintained excellent public relations, including efforts to promote universalisation.
Ambassador Mostafa and the CCM community wish to thank Sheila for her dedication and hard work over the past eight years and wish her every success in her new endeavours.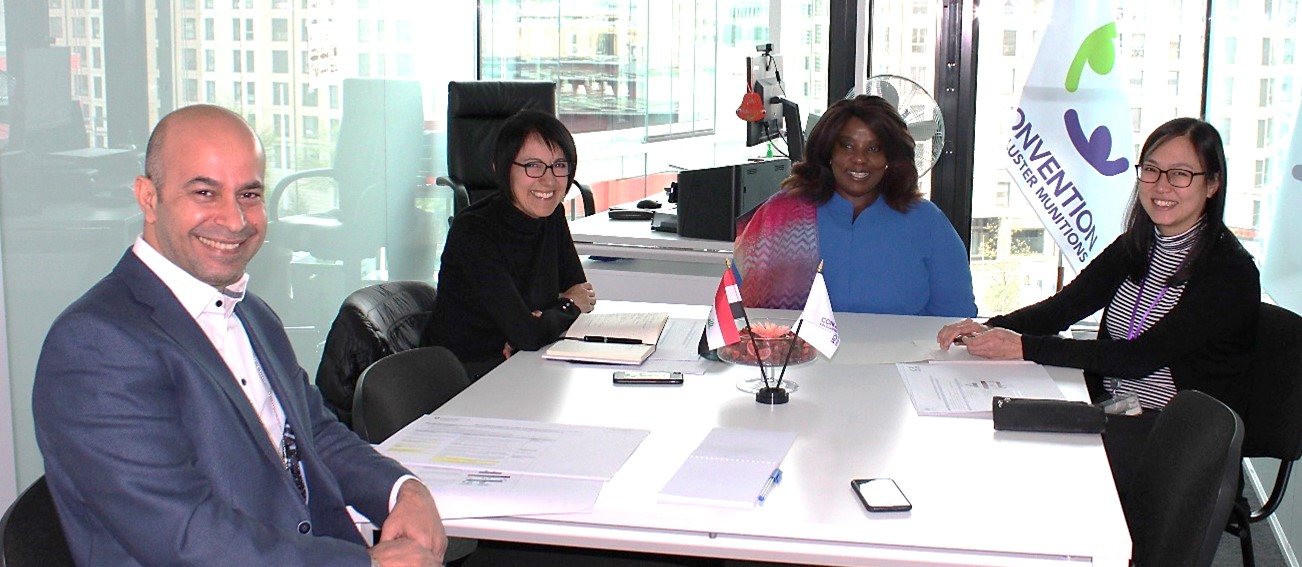 Ms Pamela Moraga will replace Ms Sheila as CCM ISU Director, starting 1 May 2023. Ms Moraga brings her recent experience as Coordinator of the Disarmament, non-proliferation, and Arms Control Unit at the Permanent Representation of Chile to the United Nations Office in Geneva. Before that, she held the position of Advisor to the Secretary General at the Organization of American States (OAS) and resumed her duties at the Ministry of Foreign Affairs as Director of the Multilateral Policy Directorate and Head of the Department of Hemispheric Organizations.
The CCM community extends a warm welcome to Ms Moraga in her new role.