ISU Director's visit to Sri Lanka

A meeting between the Implementation Support Unit (ISU) of the Convention on Cluster Munitions (CCM) and the government of the Democratic Socialist Republic of Sri Lanka was held at the Ministry of Defence in Colombo on 23 November 2018 to discuss the implementation of the Convention of this new State Party. In addition to having acceded to the CCM on 1 March 2018, Sri Lanka is currently presiding over the Convention as the President of the Ninth Meeting of States Parties (9MSP).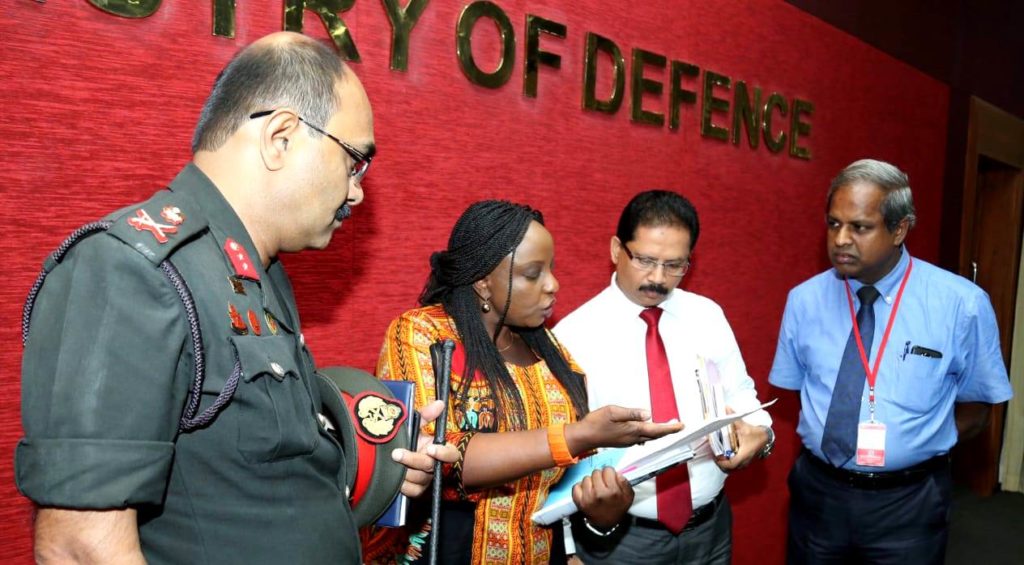 The meeting chaired by Mr. Anuradha Wijekoon, Additional Secretary (Defence), was attended by representatives from various governmental departments including the Ministry of Foreign Affairs. The ISU Director, Ms. Sheila N. Mweemba, emphasised the importance of fulfilling Article 7 (Transparency Measures) obligations and provided guidance on how to complete the reporting template. Sri Lanka's deadline for its initial transparency report is 28 February 2019. Additionally, the meeting considered the possibility of hosting a regional workshop on CCM universalization to be held in early 2019.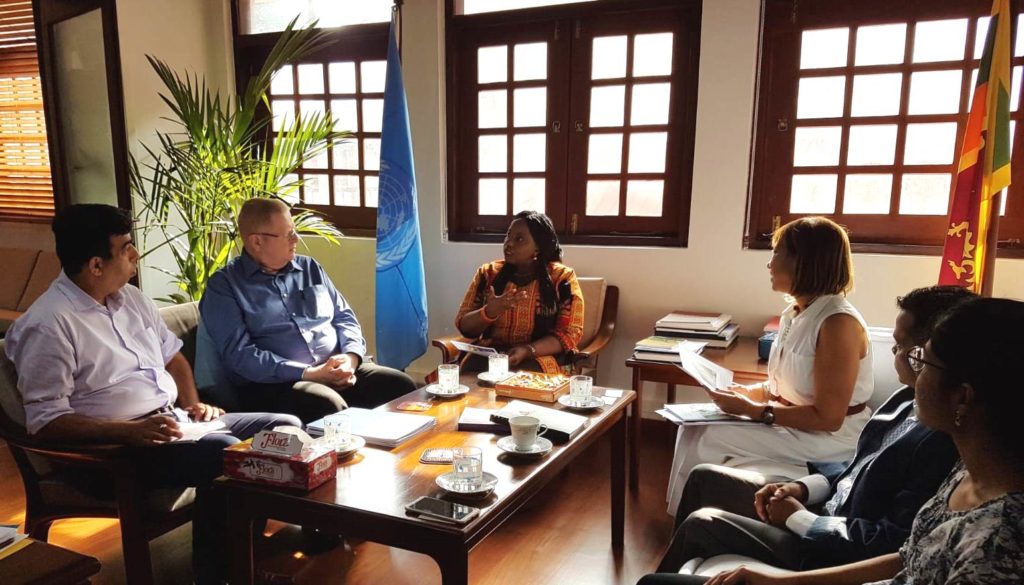 Thereafter, the ISU Director paid a courtesy call on the United Nations Office in Sri Lanka, where she met and discussed the implementation of the Convention with Ms. Hanaa Singer, the UN Resident Coordinator and UNDP Resident Representative in Sri Lanka. Representatives of UNOPS in Sri Lanka and Sri Lanka Campaign to Ban Landmines (SLCBL) were also present.