2022 Intersessional Meeting of the Convention on Cluster Munitions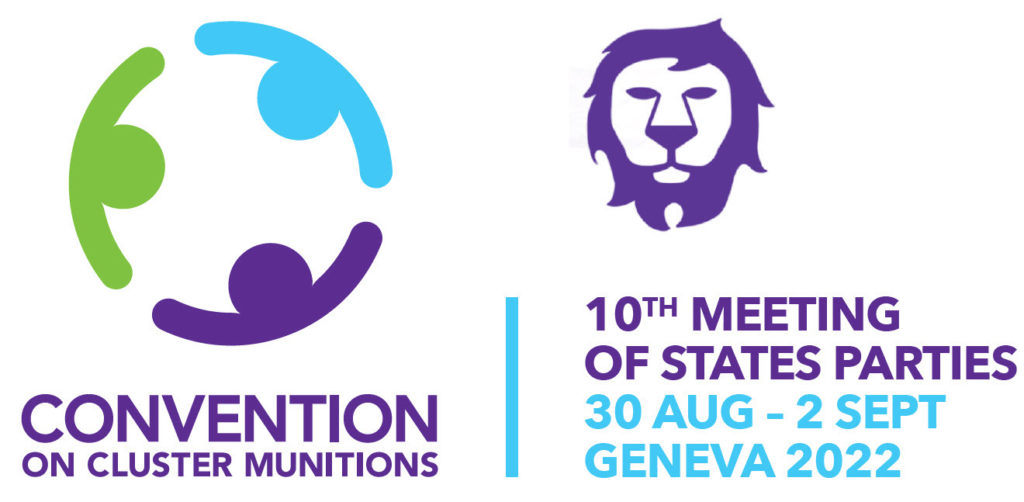 DATE AND VENUE
The 2022 CCM Intersessional Meeting will be held from 16 to 17 May 2022 in Room E/F at the Centre International de Conférences (CICG), located at 17 Rue de Varembé, 1202 Geneva. The meeting will be in hybrid format.
INVITATION
An invitation letter from the President of the 10th Meeting of States Parties (10MSP), H.E. Mr. Aidan Liddle, to CCM States Parties, Signatory States, Observer States, International Organizations and Civil Society Organizations
SESSION TIMES
The meeting will have 2 three-hour sessions each day: 10:00-13:00 hrs and 15:00-18:00 hrs (Central European Summer Time, CEST or GMT+2).
MODES OF PARTICIPATION
In-person: Due to limited capacity of the conference room, there will be only one seat available per delegation. 
Zoom: Those not present in the room will be able to participate in the meeting remotely with interpretation services. Please read the note on virtual participation (new!) carefully if you are planning to do so. 
Interpretation services in Arabic, English, French and Spanish will be provided during the plenary sessions.
REGISTRATION
All delegates need to register themselves individually via the online registration form and indicate their mode of participation and if they will be the primary representative to speak on behalf of their delegation. Please email info@cmconvention.org for assistance with registration and other organizational matters.
PLEASE NOTE: LIST OF SPEAKERS
Participants who wish to take the floor are encouraged to inform the ISU by Thursday, 12 May 2022, of their intention to speak to be included in the speakers' list. 
The ISU kindly requests delegates to send electronic copies of statements and video/slide presentations to be delivered during the Intersessional Meeting to info@cmconvention.org. Please indicate under which agenda item(s) you intend to make your intervention. Sending your statements and presentations in advance would also facilitate the work of the interpreters.
While we will try to accommodate all those that request the floor during the meeting, priority will be given to those who register in advance.
SIDE EVENTS
New! Click here for the side event web page.