Photo: Miriam Rodergas, Unsplash
Seventh Meeting of States Parties
The Seventh Meeting of States Parties (7MSP) to the Convention on Cluster Munitions (CCM) took place from 4 to 6 September 2017 at the Palais des Nations in Geneva.
The 7MSP, presided by Germany, was the second formal meeting of the Convention after the adoption of the Dubrovnik Action Plan, a five-year action (2015-2020) plan that provides a roadmap for States Parties to implement and universalize the Convention. 393 participants from States, international and non-governmental organizations took part in the three-day Meeting to take stock of the implementation of the CCM's steering action plan.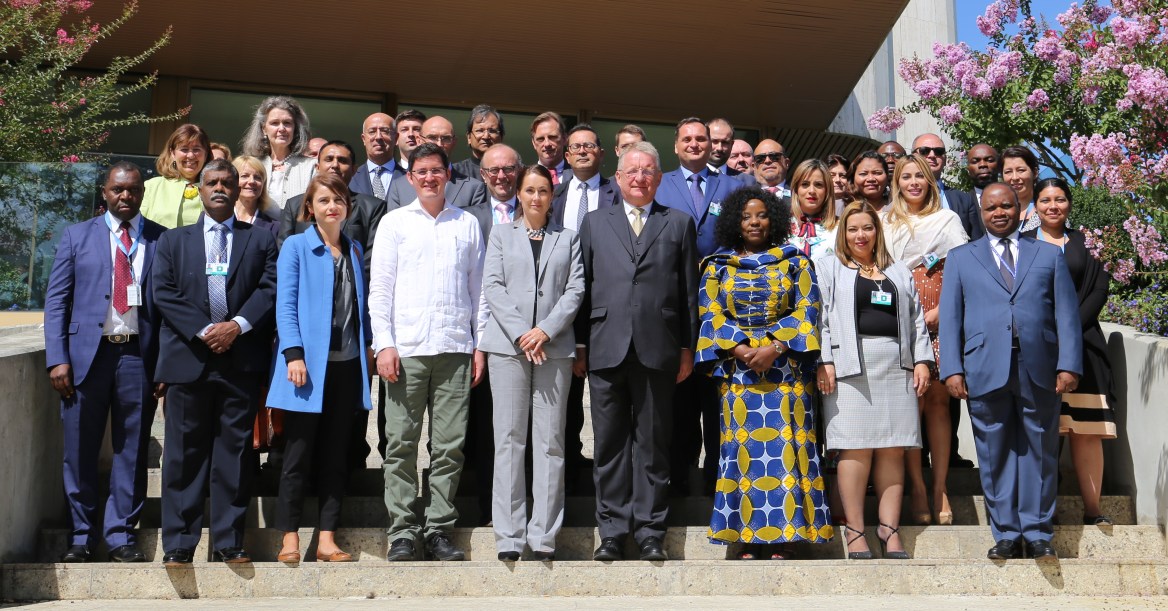 H.E. Ambassador Michael Biontino, Permanent Representative of the Federal Republic of Germany to the Conference on Disarmament in Geneva, who presided over the meeting, handed over the Presidency of the Convention on Cluster Munitions to H.E. Ambassador Hernán Estrada Román, Permanent Representative of Nicaragua to the United Nations Office at Geneva, who will preside over the Eighth Meeting of States Parties (8MSP).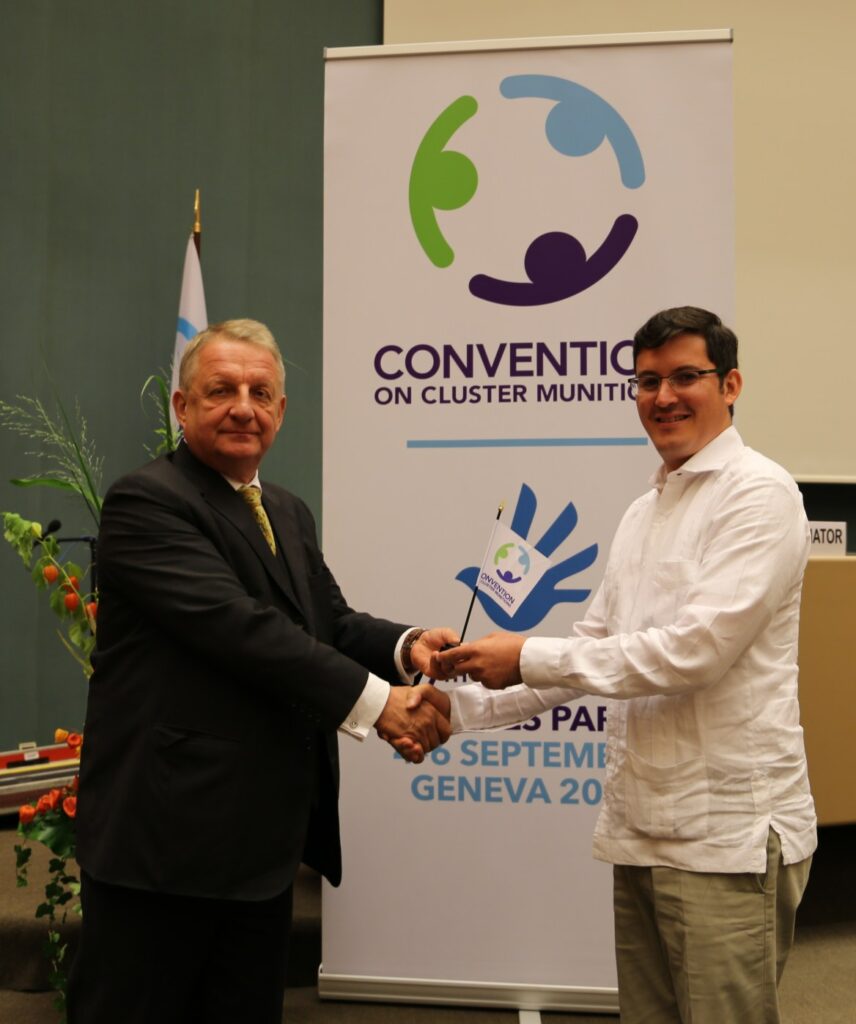 Review of the status and operation of the Convention and other matters important for achieving the aims of the Convention:
Coordinators, France and Zambia, reported on the progress and challenges in universalization of the Convention
Lao People's Democratic Republic
Announced its intention to ratify the CCM in the near future
Announced its intention to ratify the CCM in the near future
Announced its intention to accede to the CCM in the near future
Vietnam
Announced its intention to ratify the CCM in the near future
Announced its intention to ratify the CCM in the near future
Cluster Munition Coalition (CMC)
United Nations Mine Action Service (UNMAS)
TUESDAY 5 SEPTEMBER 2017
Review of the status and operation of the Convention and other matters important for achieving the aims of the Convention continued:
WEDNESDAY 6 SEPTEMBER 2017
Review of the status and operation of the Convention and other matters important for achieving the aims of the Convention continued: